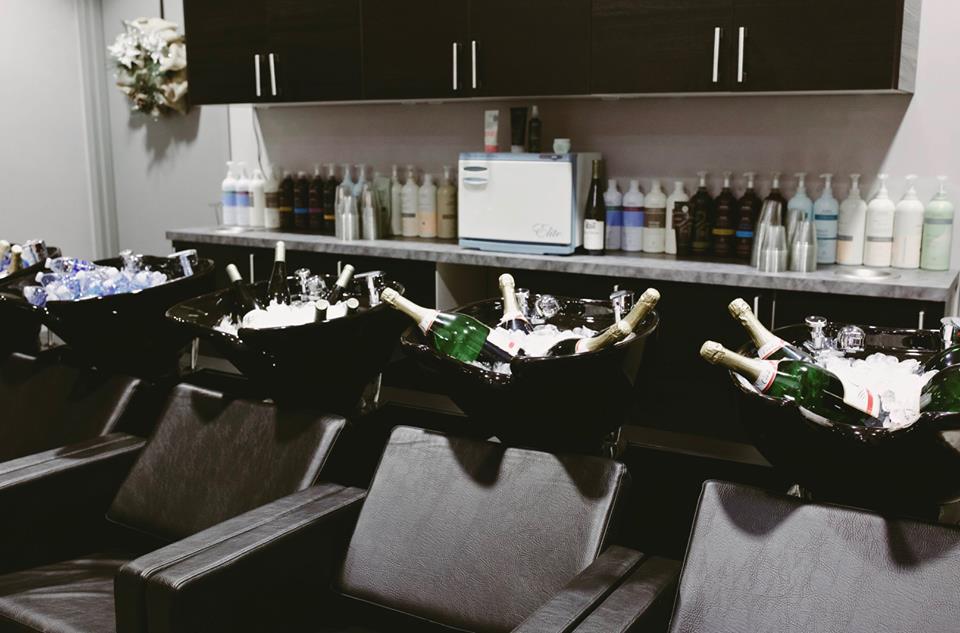 You want to keep your schedule filled, but new clients are passing your salon and going down the road to your competition. If this is happening to you, you likely need to switch up your salon marketing strategies. Marketing can be expensive and time consuming – but it doesn't have to be! Take a look at our hair salon marketing tips and watch the clients flow in to your salon!
1. Defining New Clients
When looking for a "new" client, sometimes you don't need to look any further than your salon chair. Take a look at what services your clients aren't taking advantage of that you believe would benefit them. Do in-depth consultations and create treatment plans so you can recommend other services to them. They already trust you as their stylist, so give them the treatments they need to look and feel even better!
2. Attract the Ideal Client
Salon marketing takes time and money, so don't waste it on one-time customers just looking for a discount. Focus on who your ideal customer is and direct your salon promotions toward them. Why only focus on your ideal client? Because they love your treatments, refer you to their friends, buy products, keep on coming back, and thus very valuable to your business. Salons lose an average of 10-25% of their clientele per year – focus on the clients who will want to stay.
3. Use Social Media to Your Advantage
If you're not already using social media to your advantage, now is the time to start. It is essential to at least have your salon's social media marketing through business pages on Facebook and Instagram to create brand awareness and show off your stylist's talents. Letting your work speak for itself can reel in new clients without spending any extra money, and minimal time. Additionally, make sure to highlight what makes your salon unique. Always update your social media pages regularly, and don't forget to run salon promotions and specials for clients that follow you. For more in-depth information on salon social media marketing tips, take a look at our blog here.
4. Convenient Booking Methods
In the digital age, consumers are used to being able to do everything online. Instead of making them call your salon for an appointment, give them the ability to book their appointments online. This salon marketing strategy makes life easier for you and the client. 60% of consumers prefer going to salons that give them the convenience of booking online. Find an online booking program that works for you, such as Vagaro, MindBody, Booker, and many more. Make sure whichever online booking system you choose allows your clients to book appointments through your website, social media pages, and online listing profiles.
5. Give Back to Your Community
When considering how to get more clients in a salon, think about ways you can connect with your community. There are many ways to get started with this marketing strategy, such as giving free haircuts through a homeless shelter or veteran center. Another option is providing haircuts or manicures by donation or a discounted price at your shop or a local event and giving the proceeds to a local charity or school. Getting involved gives you the opportunity to use your talents to help your community, gives you name recognition and potential new clients at the events, and may include coverage in the local news or paper. Additionally, don't forget about local bridal fairs, career fairs, and involve yourself in local fashion shows!
6. Network, Network, Network!
When it comes to salon marketing strategies, don't be afraid to toot your own horn and put yourself out there! Whether it be with a networking group through a site like Meetup, or just walking down the street – carry plenty of business cards and hand them out like candy. When looking for how to market your salon, it can be as simple as giving your potentially new customer a quick compliment, introducing yourself, handing them your business card, and being on your way! And don't forget – it never hurts to leave your business cards behind on public transportation, in coffee shops, in the grocery check-out line, and any other local businesses you frequent.
7. Create a Referral Program that Works!
Sometimes it can feel uncomfortable asking your clients to send more business your way. But if you have a happy, loyal client, why wouldn't they tell their friends, family, or coworkers about you? Often, a happy client will do this on their own, but life is busy, and expanding your business is not their top priority. To keep track of referrals, it is easiest to create the referral program via email or with business cards. This makes it very easy for your client to distribute the referral to their friend, and easily accessible for their next appointment with you. To make this salon promotion idea worth your while, make sure the incentive is enticing for both parties, such as $10 off their next cut or $20 off their next color. Don't underestimate the power of referrals – your current clients can often be your best advertisement!
With so many hair salon marketing ideas, you can choose what works best for you. It can be easy to get new clients in the door and increase your sales without extensively changing what you already do every day. Remember – you and your clients are your best advertisement, so set up a referral program, make yourself easily accessible, and make yourself known in your community. You already know you're a star – now it's time to step up your salon marketing game and shine!