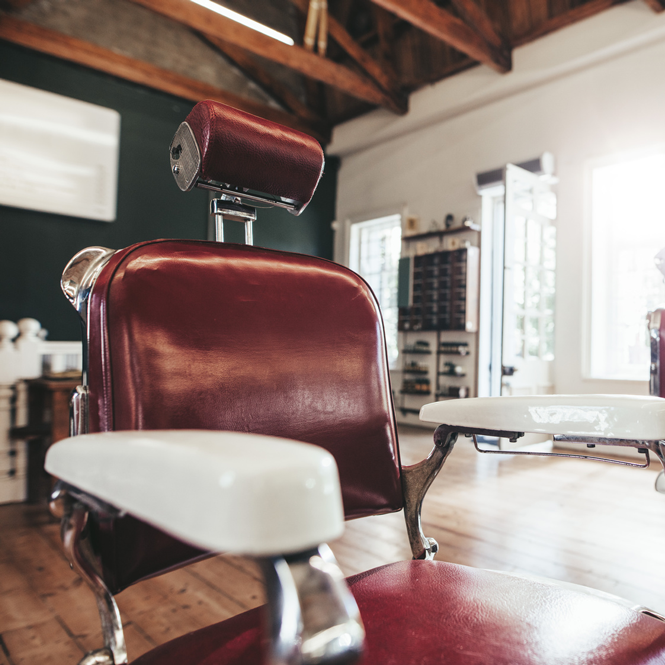 How to Build Clientele: A Hair Stylist's Crafty Guide
For freelance hair stylists, figuring out how to build clientele can be a struggle. Not anymore! In this article, we're sharing the top tips you need to know.
No one told you this in cosmetology school, but, as a freelance hairstylist, some of the hardest work you do has nothing to do with cutting hair. When you rent a chair in a salon, you have to put in extra effort just to get people into that chair!
If you're struggling with this, you might need to rethink your strategy for building clientele. It's not easy trying to break into the hairdressing industry, especially as a freelancer. But, we've compiled a list of the best things you can do to gain and retain clients and make a name for yourself. Keep reading to learn how to build clientele as a hair stylist.
How to Build Clientele Within the Salon
If you're currently renting a chair in a salon to try and build up your clientele, there are lots of things you can do — and some things you should avoid — to retain clients.
Make Sure Clients Have a Positive Experience
Probably the most important thing you can do to build client retention is to ensure that every person who sits in your chair has a good experience. In addition to giving them an amazing haircut, some other customer service practices that boost client experience include:
Be professional
Be friendly and respectful
Communicate clearly every step of the way — check in throughout the appointment and let the client know what you're doing and why
Immediately greet clients as soon as they enter the salon
Advise clients on promotions and products
Let clients know what to expect from their bill
Schedule client's next appointment
It's also important to know what clients don't want out of a salon experience. Some things that tend to be turn-offs include:
Poor Hygiene (e.g., bad breath, smelling like smoke)
Stylists talking too much about themselves or gossiping with other stylists
Sloppy work or being too rough
Bad attitude
Dirty station or tools
Having to wait too long
Offer a Referral Rewards Program
Once you've won clients over with your professionalism and technical ability, you should also be sure to ask for a referral. Don't be pushy, but let the client know you're new to the salon and working on building clientele.
You can increase clients' motivation to refer their friends and family by creating a referral rewards program. Give clients a discount for every referral, or offer a free service for a specific number of referrals.
Accept Walk-Ins
If you're trying to figure out how to build a clientele but aren't accepting walk-ins, you're missing out on a huge opportunity to show off your skills. Accepting walk-ins is a surefire way to increase your overall client base. Set aside one day to accept walk-ins.
Lots of people are busy and forget to schedule appointments. If you can meet their needs and make life a little easier for them, they'll be sure to come back again, especially if you provide them with excellent service.
Build Your Portfolio
Show off your work! Take photos of past clients and keep them in a clear book that can be displayed at your salon. You can offer this book to people instead of a magazine to help them decide what kind of cut they'd like. Just be sure to ask permission before you display pictures!
Manage Your Schedule Well
Like we discussed above, clients do not like to wait. When you're a freelance stylist, it can be difficult to keep track of your appointments. Investing in a good salon software or scheduling app will help you manage your time to make sure your clients get the best experience possible.
There are lots of programs out there that make it easy to manage schedules, book appointments, and even keep track of client's preferred styles and products.
How to Build Clientele Outside the Salon
If you want to build up your clientele quickly, you'll need to put some work in outside of the salon as well. There are a lot of things you can do to spread the word about your work.
Advertise Online
Take advantage of social networking and local business websites to promote your skills online. You can even start a blog or your own website to share pictures of your work and provide information to visitors. Talk about the latest styles, your favorite products or techniques, anything!
Continuing Education
It's important to always be working on improving your skills. The hairdressing industry is always changing, so you always need to be evolving if you want to keep up. Regularly attend continuing education classes to improve your technique and keep up with the latest trends.
If you're always able to give people the most fashionable haircut or color treatment, you'll have clients lining up for your services!
Make It Easy For Clients To Schedule An Appointment
Client management apps and software make it easy for you to manage your appointments, and they also make it easy for clients to schedule with you. Your clients will appreciate being able to schedule online without having to make a phone call. And, they'll be sure to tell their friends about what you have to offer.
Learn From Performance Statistics
If you're using client management software to help you run your business, you've got a lot of valuable data at your disposal. Make sure you're taking advantage of the information you're collecting to help you see where you can improve.
Some of the performance statistics you should be paying attention to include:
New customers per month: How many new customers are you bringing in?
Returning guests: How many people are coming back for a second appointment?
Website visit frequency: How many people are you attracting through your online presence?
Retail merchandise: Are you selling products in addition to providing services?
Average ticket prices: How much are you making per client?
Overall productivity: What portion of your day is actually dedicated to serving clients?
If you are bringing in lots of new clients but they're not making second appointments, maybe you need to work on improving your customer service practices. If you're not making as much per client as you'd like, maybe you need to work more on promoting products.
Bottom line: don't let this data go to waste; it can make your break your business and teach you a lot about how to build clientele!