With so many styling chairs on the market, it can be tough to choose which chair is the best fit for your salon and your unique needs. Styling chairs are an essential component in your salon, and can leave your clients feeling great or terrible at the end of their service. So how do you find the styling chair that will work with you and provide comfort for your clients? Our experts with over 120 years of combined beauty industry expertise got together to choose the best styling chairs of 2019. Our list combines quality, comfort, value, modern design, and best-sellers to give you a head start on your search for your perfect salon styling chair!
1. Icon Styling Chair
The Icon Styling Chair is modern, sophisticated and stylish. Starting at only $259, the Icon is a great value purchase! This square styling chair separates itself from the pack with a beautiful padded quilted embroidery, creating maximum comfort for your clients while bringing a charming design element into your salon! Designed with a 2" gap between the seat and back, the Icon is constructed for super easy cleanup and won't leave your stylists fishing for hair after each client. With a wide seat, steel frame, and the best hydraulic pump for its value in the industry, the Icon Styling Chair is fit for a wide range of clients and built to last. The Icon Styling Chair is compatible with multiple base styles and offers perfect design continuity for your salon with the Icon All-Purpose Chair and the Icon Backwash Unit. With so many excellent features, a great price, and modern European design, it is not surprising that the icon Styling Chair tops our list for 2019!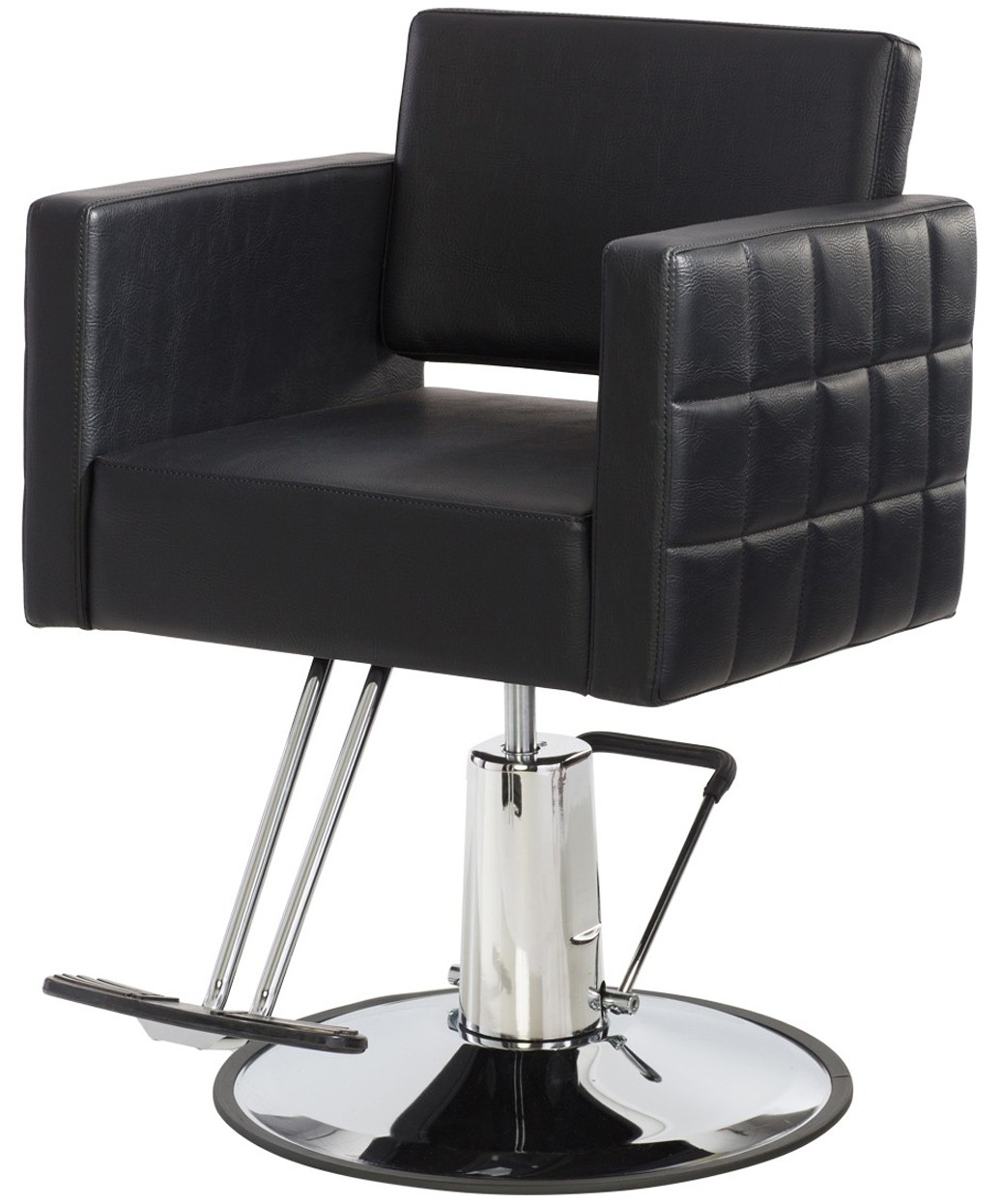 2. Lexus Styling Chair
The Lexus Styling Chair is great for anyone looking to combine a modern look and feel with a great value (starting at only $259!). This styling chair incorporates sleek and playful design elements, creating a luxurious, yet laid-back vibe to your space. Featuring a softly curved arm and back, the Lexus' added lumbar support creates an extremely comfortable sitting area for your clients. The durable Lexus Styling Chair is accommodating to both clients and stylists, constructed with a wide seat, the best hydraulic pump for its value in the industry, and a 2" gap between the seat and back for an easy cleanup between clients. This styling chair is also a great buy if you're looking for modern design continuity in your salon, and pairs perfectly with the Lexus Backwash Unit.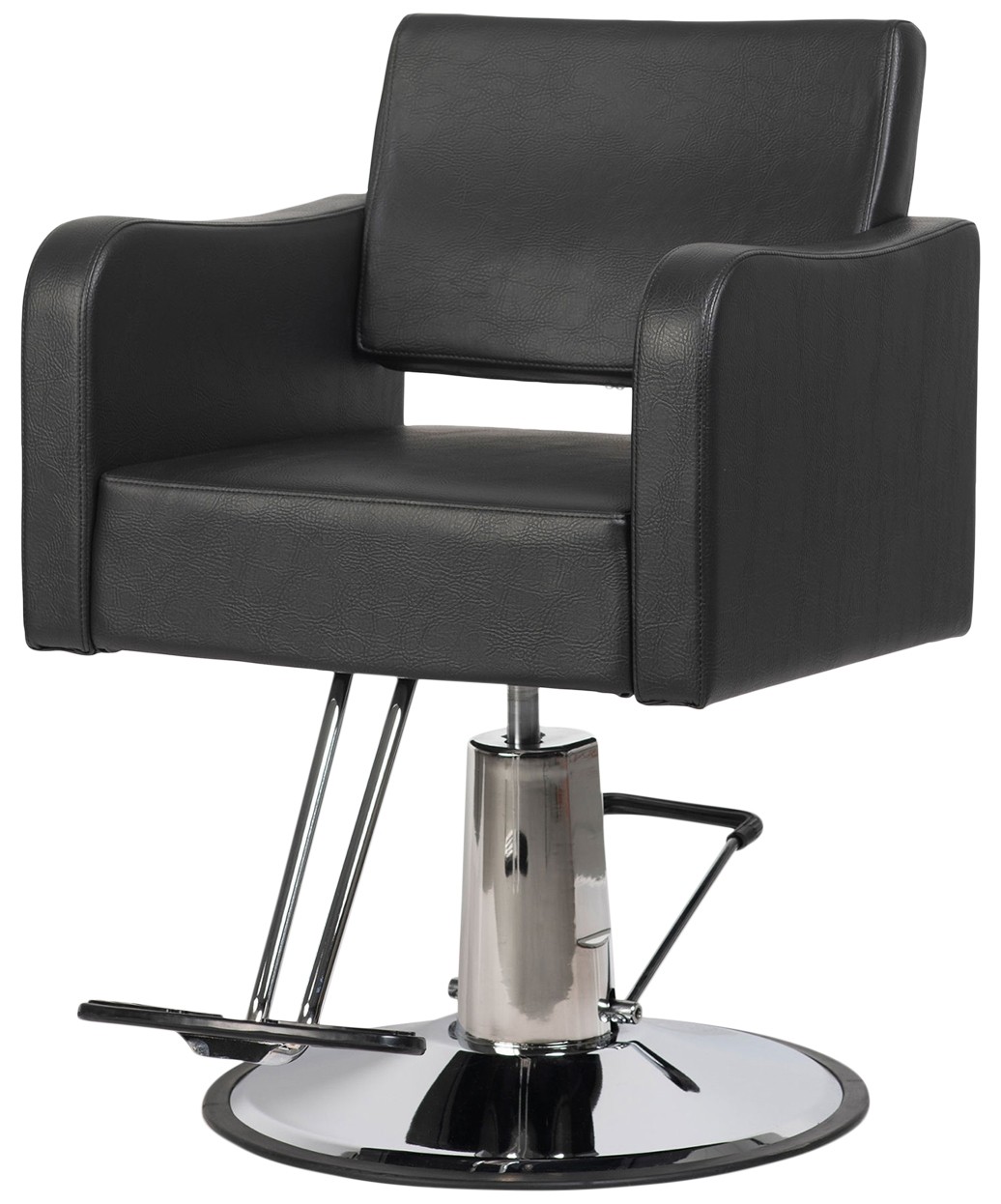 3. Chelsea Styling Chair
The Chelsea Styling Chair presents a modern take on a classic style, with a button tufted seat-back and brass nail head trim detailing that bring old-school glamour vibes to any space it consumes! Aside from its authentic styling and meticulous design, stylists love the Chelsea Styling Chair for its multiple base options, steel construction that provides great durability, and its 3.5" thick removable seat cushion that makes cleanup between clients a breeze. Looking for design continuity? Look no further than the Chelsea, which is designed to go perfectly with the Chelsea Dryer Chair and Chelsea Backwash Unit! The Chelsea isn't only at the top of our lists for stylists, but also for clients! This chair gives clients maximum comfort and support, with a wide seat, soft cushions, padded arms, and a tall seat back making them feel relaxed and at ease for any length of service. The Chelsea Styling is listed at $795 but is currently on sale for $349!!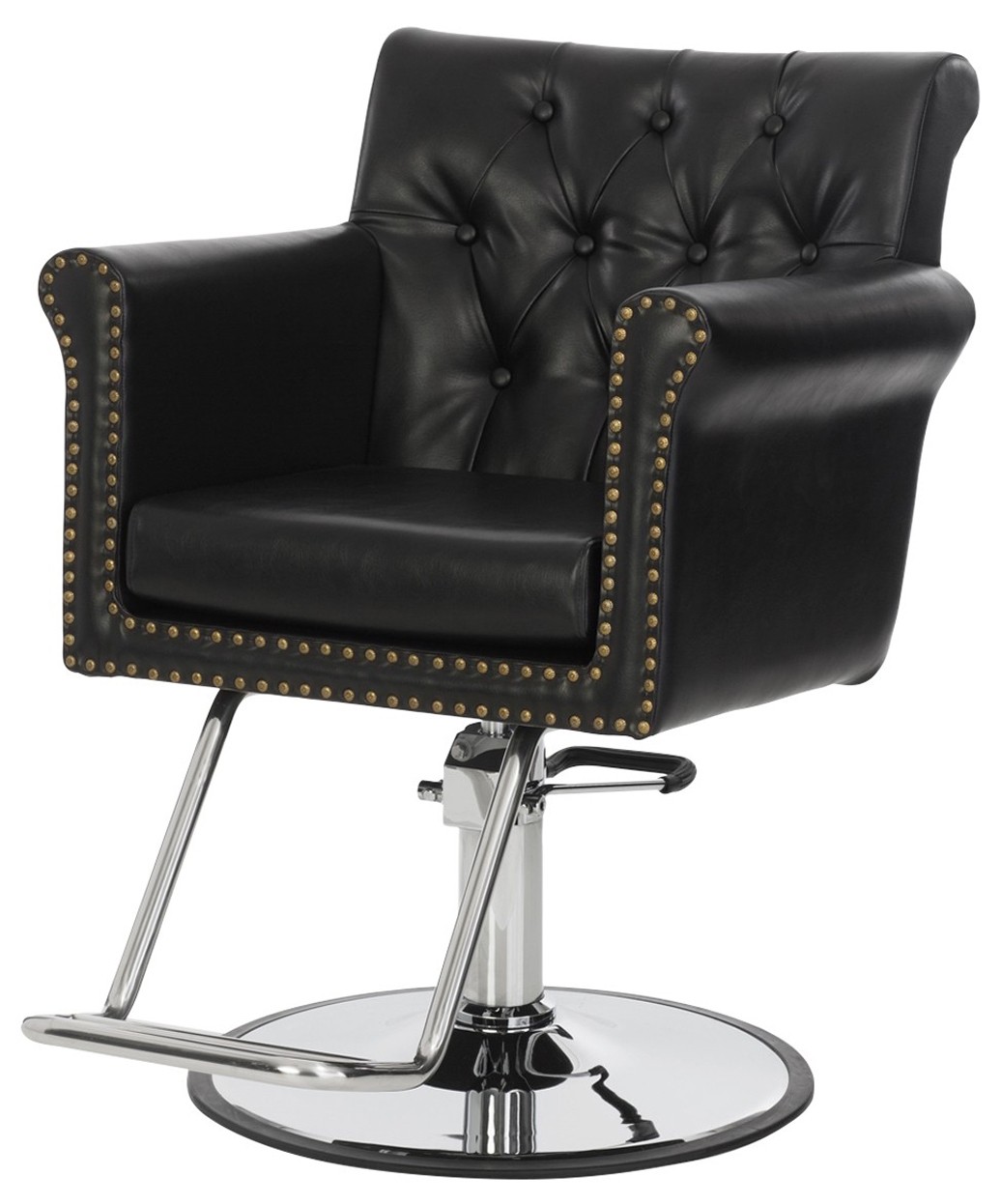 4. Onyx Styling Chair
The all-black Onyx Styling Chair's modern, sleek style is bringing luxury and sophistication into your space, while withstanding the wear and tear of any bustling salon! Two features make the Onyx stand out from the crowd. First, it creates a luxurious experience for clients, with slightly rounded arms designed to mold to any natural resting posture, along with an inclined seat-back to provide added back support. Second, the heavy-duty steel base plate has a long travel range, accommodating stylists at any height, and is finished with black powder coating to prevent any evident dirt, scratches, dings, or dents that you may find over time on a standard chrome base. If you're looking for a long-lasting styling chair and a contemporary, sleek design – the Onyx is perfect for you!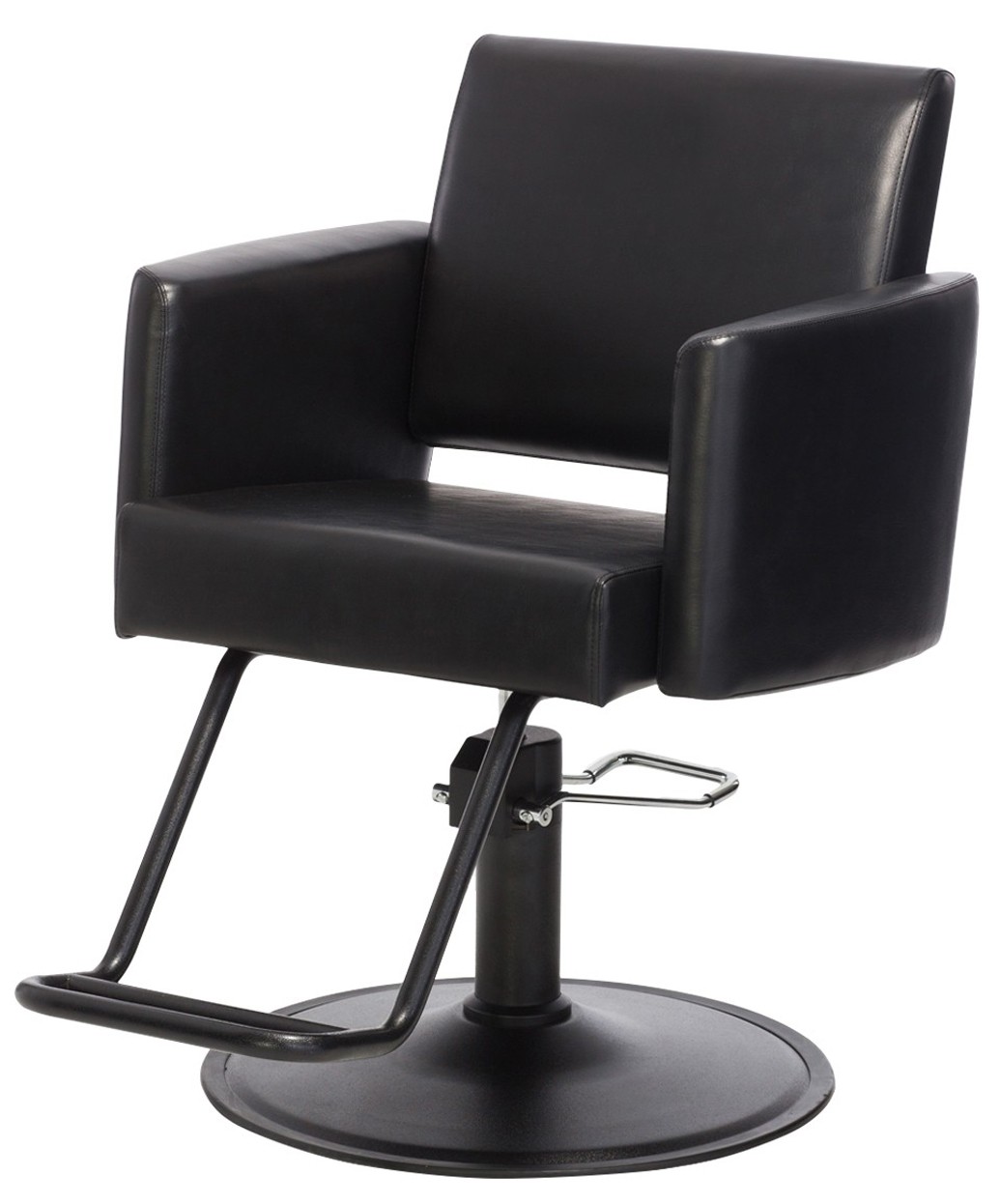 5. Luna Styling Chair
The Luna Styling Chair is a unique, modern chair that takes comfort and style to a whole new level! Not only does this chair stand out by having intricate stitch pattern accents and stylish yet durable brushed chrome armrests, but it is one of the best values on the market at only $279. The Luna is stylist-friendly and extra-easy to clean between clients, with an open seat-back and seamless and crevasse-free seat cushions. If that wasn't enough to make it on the list, the Luna Styling Chair offers great design continuity for your salon's unique decor, with multiple stainless-steel base options and a matching salon backwash unit!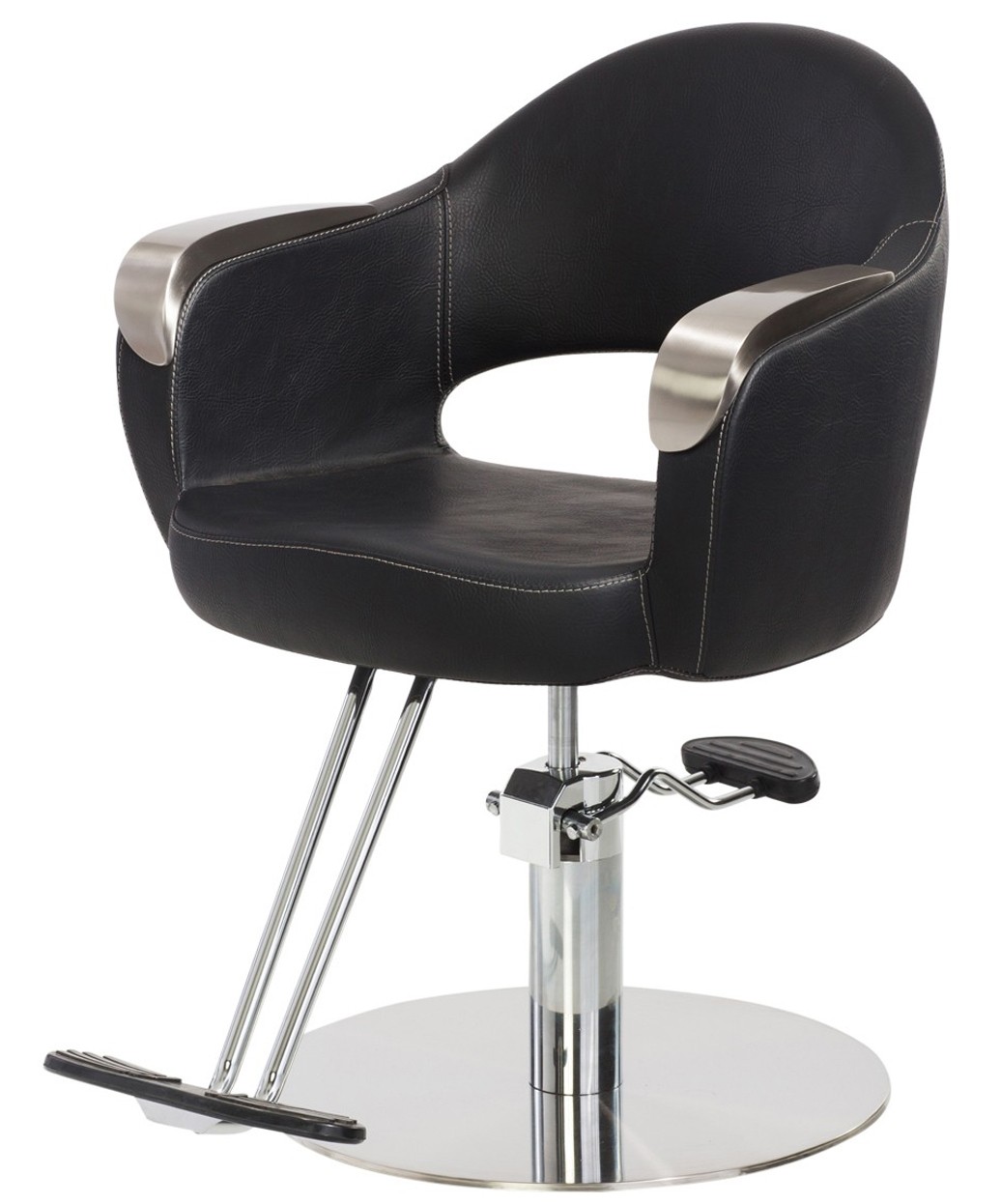 6. Obsidian Styling Chair
The all-black Obsidian Styling Chair is a perfect combination of style, durability, and comfort. With its extra-wide, thick-cushioned seating, open back, added leg support cushion, and padded arms, the Obsidian is one of the top styling chairs in the industry for client comfort. Its open back, steel frame, and black powder-coated base make it easy to clean, while masking dirt, dings, scratches, and dents that you may find over time on a standard chrome base. The black, smooth tufted vinyl combined with the all-black steel frame creates a definitively unique style that will enhance the look of any modern, edgy salon. If you're looking for an affordable, yet durable styling chair that will give your clients a luxurious, comfortable experience, the Obsidian is right for you!