ProductCategory List
Whatsapp & Wechat

+86-15917028903
Luxury white foot massage whirlpool spa pedicure chair with bowl and jet
special note: product pictures and parameters are slightly different from actual products
customization specification: all specifications are customized according to the actual situation of customers
inventory distribution: goods, national delivery guarantee!
Model ID: RF-EX-2428
Luxury white foot massage whirlpool spa pedicure chair with bowl and jet
Experience the luxury and comfort added by the LaLili pedicure spa chair. Ultra leather seating with built-in roller massage and aesthetically pleasing classic mosaic design makes the spa experience one to remember.
1.4 kneading wheel on the neck and waist .
2.4 vibration on the seat .
3.Chair can move forward and backward to 10cm (Electrically adjustable / Manual adjustable selection) and backrest can recline to 160 degree by the controller .
4. The armrest can lift 90 degrees. Easy for people to sit on the chair .
5.Arms with tray .
1. Pipeless basin
2. Sole surfing massage . And the lamp have 7 colors ,and change one by one .
3. Foot cushion can lift up and down .
4. Hot and cold water option , turn on the switch, water come out from the shower hand .
5.The back of the tub has fresh water (hot and cold water ) inlet pipe.drain water outlet pipe .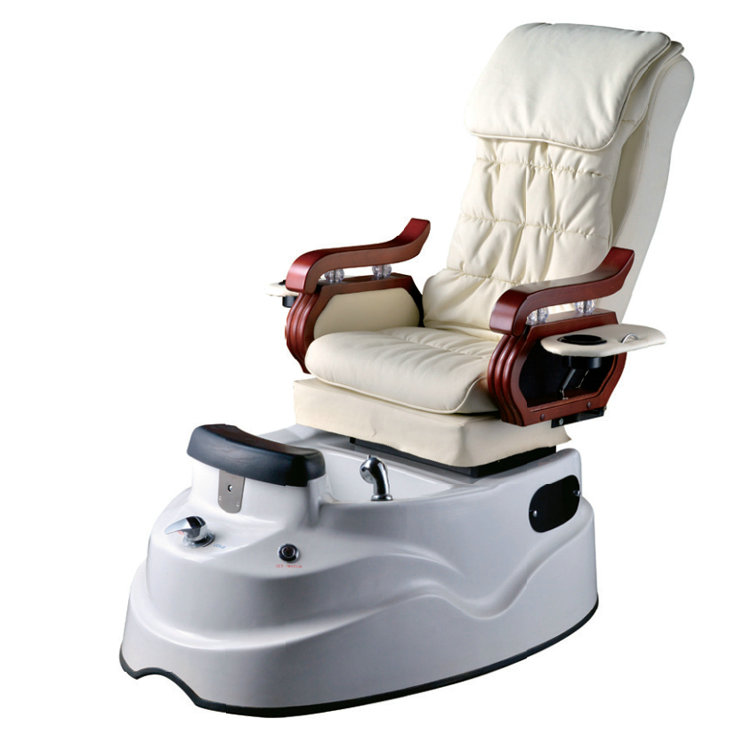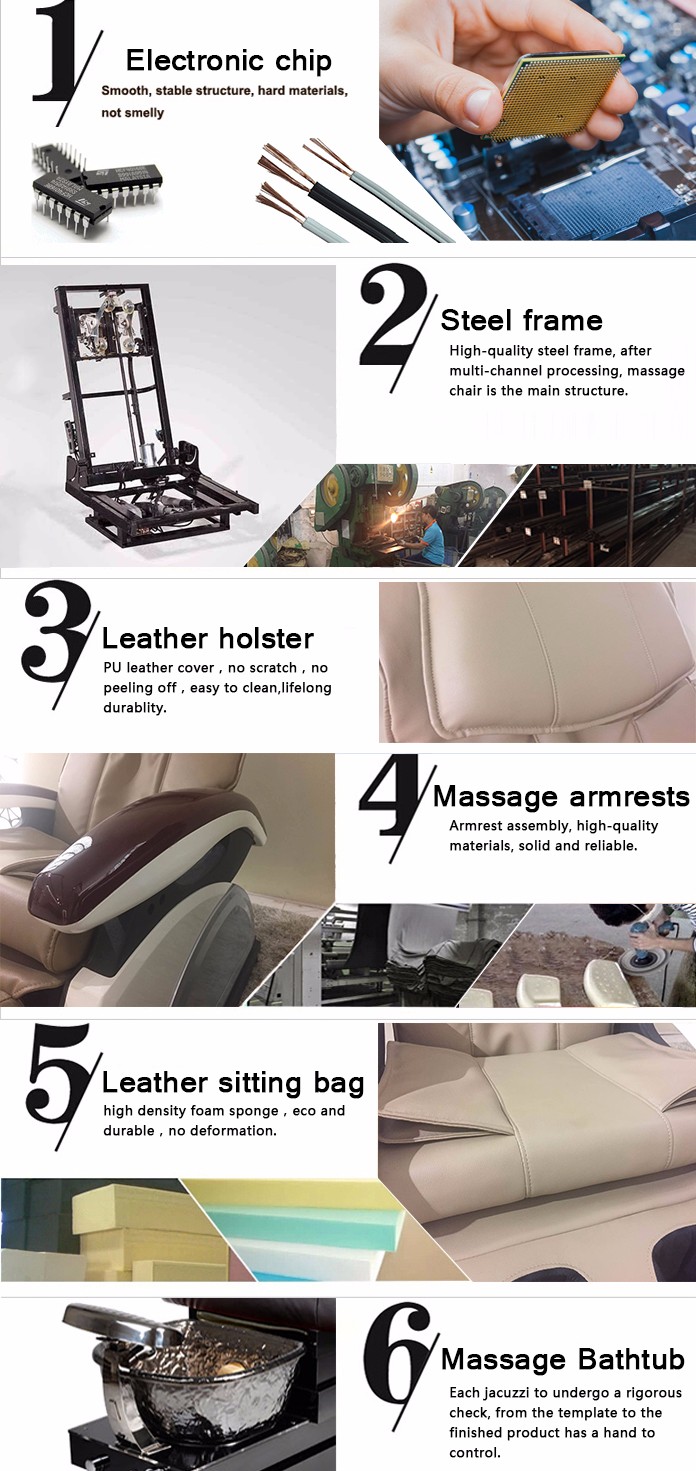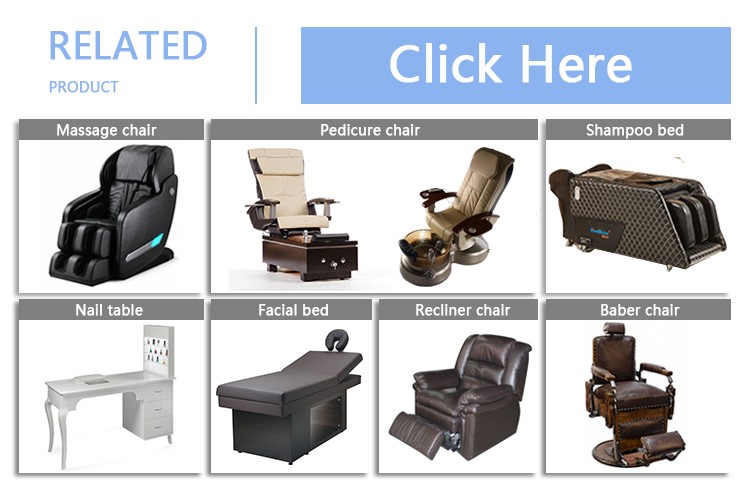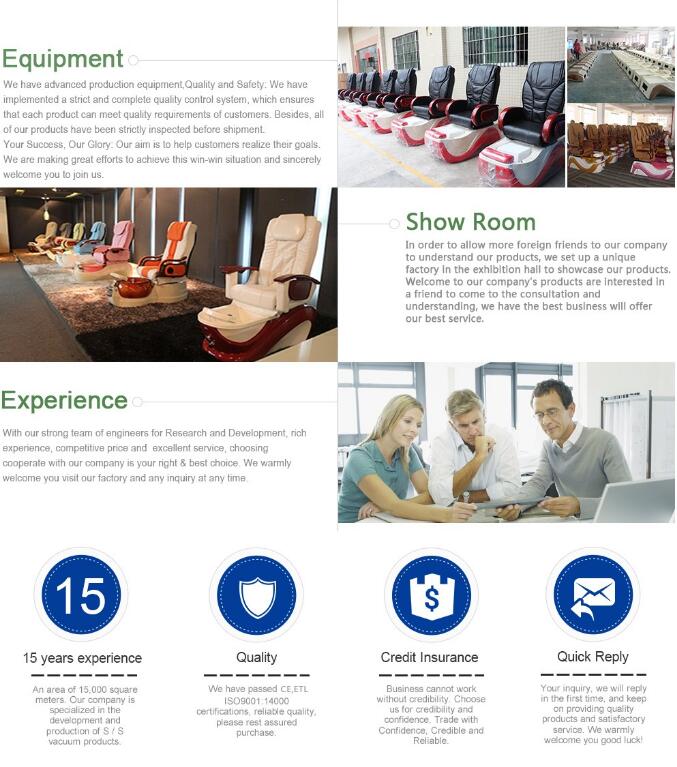 Similar to the product, there are these!
MJ Beauty Salon Equipment Co.,Ltd - We keep up with the latest design trends by regularly introducing new products
MJ Beauty Salon Equipment Co.,Ltd
Welcome to consult(Customer)
Consulting Hotline:+86-15917028903
Demand
We would like to this opportunity to introduce ourselves as one of the leading Manufacturer Hairdressing products in China, European & American market. We have more than 10 years of experience in exporting to overseas market and producing our...
Welcome Thank you for taking the time to complete this short feedback survey. At Eddisons, we strive to provide a first class service to each of our clients and your feedback helps to make that possible. We listen to your feedback to ensure ...