ProductCategory List
Whatsapp & Wechat

+86-15917028903
Electric multi purpose facial bed massage table tattoo chair
special note: product pictures and parameters are slightly different from actual products
customization specification: all specifications are customized according to the actual situation of customers
inventory distribution: goods, national delivery guarantee!
Model ID: BGA-5166
The Petra Treatment Chair is ideal for medical professionals and estheticians - the perfect choice for everything from injectibles to IPL to facials. The sleek single column design is both attractive and functional. The 4 smooth, quiet motors control the height, backrest, footrest, and seat inclination. The Petra Treatment Chair can sit upright at a 90° angle with the leg section -90° (stright down) and can also lay flat, perfect for multiple treatments. The armrests are reversible. The headrest and footrest can be extended or removed. This chair also features an additional round headrest that can be interchanged. The Petra Treatment Chair is available in Gray, Sand and Black PU upholstery that is high quality and easy cleaning.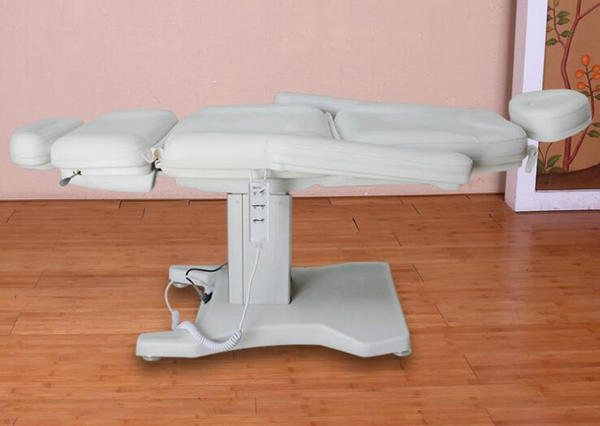 Similar to the product, there are these!
MJ Beauty Salon Equipment Co.,Ltd - We keep up with the latest design trends by regularly introducing new products
MJ Beauty Salon Equipment Co.,Ltd
Welcome to consult(Customer)
Consulting Hotline:+86-15917028903
Demand
We would like to this opportunity to introduce ourselves as one of the leading Manufacturer Hairdressing products in China, European & American market. We have more than 10 years of experience in exporting to overseas market and producing our...
Welcome Thank you for taking the time to complete this short feedback survey. At Eddisons, we strive to provide a first class service to each of our clients and your feedback helps to make that possible. We listen to your feedback to ensure ...